Plenary Speakers:
Alex Gruzen (CEO of WiTricity) - Tuesday 18th June: morning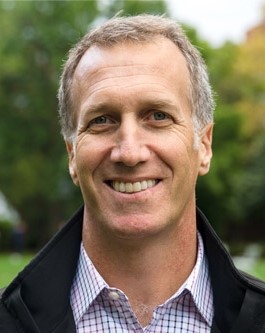 Alex Gruzen is the CEO of WiTricity, the industry pioneer in wireless power transfer. WiTricity wireless EV charging technology is being adopted by top global automakers and their Tier 1 suppliers for a future that is electrified, shared and autonomous. Before WiTricity, Gruzen co-founded Texas-based Corsa Ventures, where he focused on building leading technology companies via early-stage investments. Prior to Corsa, he was the Senior Vice President of the Consumer and Small Medium Business Product Group at Dell, and previously led the company's global notebook computer business. His experience spans product development, global sales and marketing, operations and growth through mergers and acquisitions, having also held leadership roles at Hewlett Packard, Compaq, and Sony. Gruzen holds an MBA from Harvard Business School and a S.M. and S.B. in Aeronautical and Astronautical Engineering from the Massachusetts Institute of Technology (MIT).

Talk: Wireless Charging: Driving EV Adoption and the Autonomous Future
The future of transportation is electric and wireless charging serves as a catalyst for the increased adoption of electric vehicles. Wireless charging is as efficient and as fast as conventional plug-in charging, much more convenient, and essential for the autonomous vehicles of the near future. With the explosive growth taking shape in mobility-as-a-service, WiTricity is poised to capitalize on a future that is shared and autonomous.
Alexander Gerfer (CEO/CTO of Würth Elektronik) - Tuesday 18th June: morning
Alexander Gerfer is Managing Director and Chief Technology Officer of Würth Elektronik eiSos group, one of Europe's largest manufacturers of electronic and electromechanical components, with it´s base in Waldenburg, Munich, Berlin and Barcelona, and also with R&D locations in Silicon Valley, Dallas and Shenzhen. Already at the age of 15 he repaired and built electronic devices. As a result, he completed an apprenticeship as a radio/television technician and gained extensive professional experience in R&D and production of precision measuring devices. He graduated from the engineering school of communications engineering at the Rheinische Akademie Köln and studied electrical engineer (FH) at the Rheinische Fachhochschule. He also gained years of professional experience in sales at the company RS Components and in product management at the distributor Schukat Elektronik. Alexander Gerfer has been part of the Würth Elektronik eiSos group since 1997; since 2000 he has been responsible for product management, quality, research and development. He shares his knowledge in countless specialist seminars on inductors and EMC components, EMC and circuit technology. He is the author of many professional contributions and publications in the field of consumer electronics, application notes and the book "Trilogy of inductors", as well as co-author of various books such as the "Trilogy of Connectors". Numerous patents bear his name. Alexander Gerfer also travels internationally as a sought-after key speaker and as a promoter of innovative startups. As the responsible for product design he is continuously exploring fields of Innovation as e.g, 3D Printing, Integrated Passive Components, LED-Horticulture- focusing on customer oriented solutions.

Talk: Market & Future of Global Wireless Power Transfer Industry
Wireless Power Transfer is becoming more and more popular in charging smart phones. But the technology is beneficial for other areas as well. What are the success factors and challenges for a global acceptance? Is a global standard available? The different power levels require different technical solutions. The wireless power transfer market is currently dominated by consumer applications. What are the requirements of other industries to make the technology a success as well? How will the market evolve in the near and midterm future? What are the health aspects ?
Mirko de Melis (Lead Scientist EMEA - Medtronic) - Wednesday 19th June: morning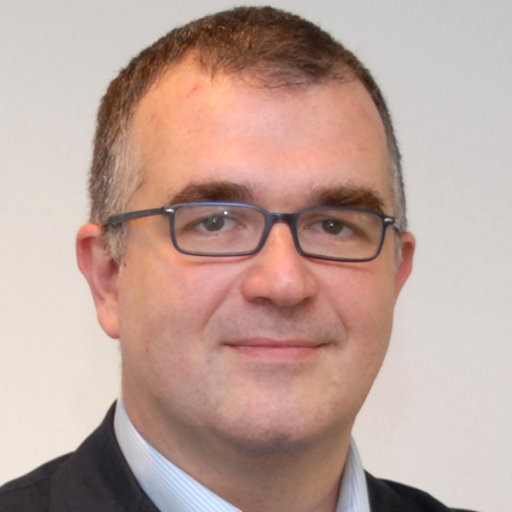 Mirko de Melis is a Lead Scientist in the Research & Technology Department and a coordinator of the Public-Private Partnership program at the Bakken Research Center in Maastricht. His main focus is Cardiovascular Diagnostics feasibility research, ranging from idea generation to clinical assessment and validation of new sensors in the area of Heart & Renal Failure, Hypertension and Arrhythmia risk stratification. Moreover he's the coordinator of multiple H2020 projects targeting the development of low power non-contact sensors for monitoring vital signs. He authored numerous patents and scientific papers, being also a reviewer for multiple engineering and clinical journals. He holds a Master's Degree in Biomedical Engineering and a Ph.D. in Cardiovascular Biomechanics. He works with leading academic partners in Europe, including the Trinity College in Dublin to the Gent Universiteit, and globally, including the University of Cape Town and the University of Minnesota.

Talk: Advances in Wireless Power Transfer Technology & Implanted Medical Devices
The power architecture of electrically active implantable medical devices today falls into three categories: primary cell, secondary (rechargeable cell), and externally powered. The applications of such systems range from life-sustaining therapy, palliative therapy, and monitoring systems. Each system has very good reasons for the architecture that has been chosen. The question is how do the recent advances in wireless power transfer technology affect architectural choices for implanted devices?
Irina Khromova (Head of Science and Technology - Metaboards Ltd) - Friday 21st June: morning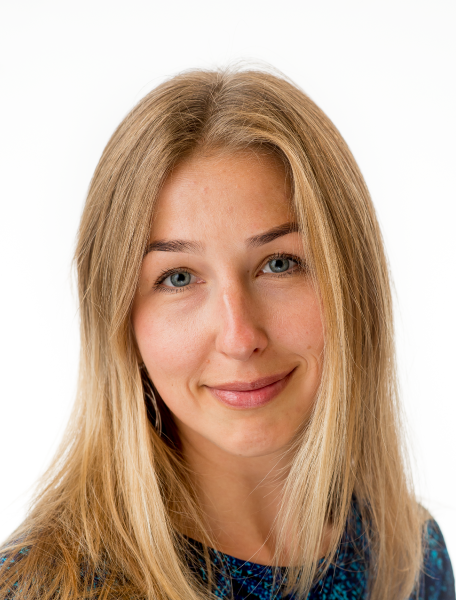 Irina leads the development of new technologies and products. Her broad scientific and technical expertise includes metamaterials and spans from RF engineering to THz technologies and nonlinear optics. Irina holds a position of Assistant Professor at the Public University of Navarra. She holds a PhD in Physics and a PhD in Electrical Engineering. Irina has worked at leading universities in the UK, Spain, Russia, Australia, Netherlands and Denmark.

Talk: Large-area wireless charging enabled by metamaterials
Near-field wireless power solutions are expanding to provide simultaneous charging of multiple devices without strict alignment requirements. It is possible thanks to metamaterials - purposefully-designed structures offering unprecedented freedom in tailoring the propagation of waves. This talk is about the metamaterials approach to wireless power- and data-transfer solutions. I will highlight the challenges of the industrial adoption of metamaterials technologies and the unique benefits this approach brings to the emerging world of wireless charging.
Invited Speakers:
WoW/WPTC Joint Invited 1:
Paul Wiener (VP of Strategic Marketing at GaN Systems) - Tuesday 18th June: afternoon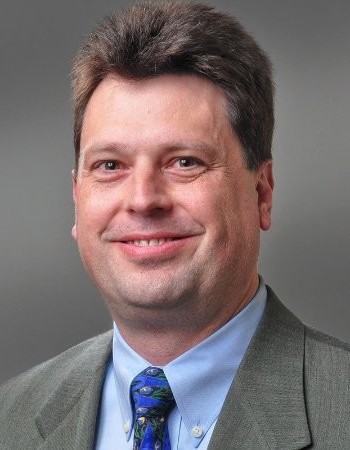 Paul Wiener is GaN Systems' Vice President of Strategic Marketing. Prior to joining GaN Systems, Paul led the power magnetics business unit at Eaton. Paul brings more than 25 years' experience in operations, sales and marketing, and business development. His experience includes vice president of sales at Fultec Semiconductor Inc. and several management roles at Genoa, BroadLogic, and Raychem. Paul earned his MBA from Golden Gate University and his bachelor's degree in business from the University of California at Berkeley.

Talk: Moving to a World Without Wires
Over the past decade, smart mobile electronic devices have changed the everyday patterns and possibilities of people and businesses around the world. Smart phones and laptops, wearables, e-bikes and e-scooters, robots, drones, IoT, and highly automated and intelligent factories have changed the way we interact with information and each other, as well as the way we create and distribute goods. It seems that everything is evolving at a breakneck pace – except in one very important area. These game changing technologies are still largely tethered to the same way devices have been charged since the invention of electricity – by plugging a wire into a physical outlet. This requirement for a wired physical connection to power is the last step of inevitable evolution. With wireless charging and power transfer, devices can be completely sealed meaning that systems can be completely sealed, water-proof, hermetic, and particulate/contaminant-free. Robotic manufacturing can become even more autonomous and intelligent if they can drive themselves to park over a charging station that doesn't require a human to plug them in. And we won't have to continuously replace the plugs and connectors that we often lose or are damaged. In this presentation Paul Wiener, Vice President of Strategic Marketing will show how we are at the advent of an era of wireless charging, and a world without wires. High frequency WPT topologies will enable us eliminate wires and cables for consumer and business devices, spurring the next natural evolution of device convenience, intelligence, and autonomy.
WoW/WPTC Joint Invited 2:
Dinesh Kithany (Senior Principal Analyst, Wireless Power & Power Supplies - IHS Markit) - Friday 21st June: morning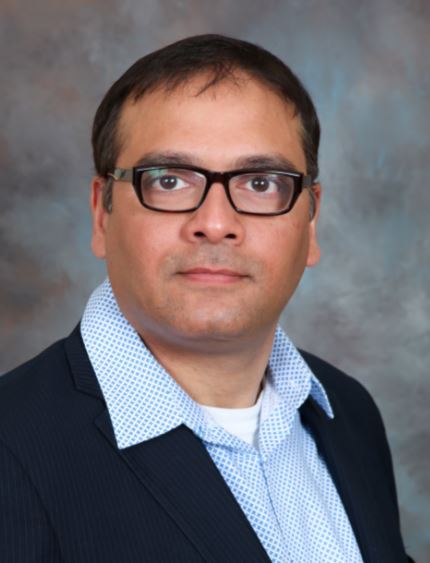 Mr. Kitany has more than 23 years of global experience of working in fast moving consumer goods (FMCG), consumer durables, media, retail, telecom and financial. Since April 2018, he has led Wireless Power & Power Supply Research. Previously he led Smart Home and Appliances research at IHS Markit. He had published core reports within Global Major Home Appliance Reports and Global Small Home & Personal Care Appliance Reports, Global Smart Connected Home Appliance Reports and also dedicated reports on US and China market. He formerly was responsible for the Home Appliance Intelligence Service database and research solution, which includes major home appliances, small home and and personal care and robotics, as well as microprocessors, semiconductors, power ICs and allied electronic components. Additionally, he has expertise in emerging technology sectors such as robotic and drones market, wired interface market and has been published in Global Service Robots & Drones Report, USB Type-C Reports, Interface Battleground Reports, covering USB-Type C, Power-Delivery, HDMI, DisplayPort, MHL, Thunderbolt and other wired technologies. He attended and presented at various key industry events, trade show and has moderated several panel of discussions on various technology topics as well as been on panel of judges for Innovation Awards in technology. Prior to joining the company in 2012, he worked with global market research and consumer insights agencies, including TNS Global, Millward Brown, Ipsos, IMRB. Mr. Kitany is a Commerce graduate and holds a MBA degree with specializing in marketing.
Talk: Wireless power market set to evolve beyond mobile phones – Market overview
Annual unit shipments for combined wireless power receivers and transmitters are forecast to grow to over 1.7 billion units by 2021, according to the latest IHS Markit forecast. 2017 showed signs of market momentum. Receiver units grew by 42.8% and transmitter by 32.8% from 2016 to 2017. The 2017 IHS Markit consumer survey showed that awareness of wireless charging technology remains high. China and the United States have the highest percentage of wireless charging use according to the survey. Both consumer demand for the feature and the volume of enabled devices are growing each year. The market remains volatile and complicated – competing standards, product announcement delays and a huge number of technological approaches are just some of the aspects that characterize this fast-growing market. But whilst the activity within the industry has never been so high, the true opportunity lies in getting wireless power into the hands of consumers. With over 9 years of experience in covering the wireless power market, the IHS Markit Wireless Power Market Tracker combines the full view of these opportunities into a single product. Dedicated market research and interviews with more than 50 companies within the industry help shape detailed market forecasts by application, while the consumer survey provides the voice of the end-users.
WoW Invited 1:
Jurgen Meins (University of Braunschweig) - Wednesday 19th June: afternoon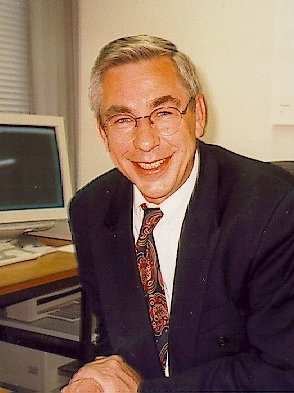 Prof. Meins started his education with studies of power electronics at the Technical University of Braunschweig, Germany. After his doctorate in the field of propulsion Control of maglev systems he developed the levitation control system of the TRANSRAPED Maglev System as an employee of Thyssen Henschel, Kassel, Germany. In 1993 Prof. Meins became a professor of power electronics at the university of Braunschweig, Germany and continued his maglev activities with the development of the maglev system in South Korea, (Incheon - Airport - Maglev). In addition he started the development of wireless power transfer systems for application in material- and urban transport systems. In this context he is member of the German Standardization Group DKE for EV Battery Charging. His leisure activities consist of playing Dixieland Jazz Music, Sailing, Motor Biking.

Talk: Solution for simplified wireless Inductive Power Transfer
Regarding the approaching application of wireless technologies for battery charging of EVs the economical and cost aspects become more and more important. The focus of the presentation is to present technical solutions which are useful to reduce the material and manufacturing costs of the wireless inductive and electric components. One of the main features is the simplification of the coils regarding material and manufacturing costs . In addition a solution for simplifying the compensation of the high amount of internal reactive power of wireless power systems will be presented. Modified topologies of the primary inverter und the secondary rectifier - which are characterized by low harmonic contents of voltage and current - also will be discussed. Beside the presentation of simulation results first measurements results will be shown.
WPTC Invited 1:
Hooman Kazemi (Raytheon) - Wednesday 19th June: afternoon
Hooman is focused on development of revolutionary ideas in demonstration of the next generation millimeter wave systems for high data rate communication, novel radar and imaging technologies together with integration of enabling millimeter wave and THz components into systems.

Talk: Millimeter Wave Wireless Power Transmission - Technologies and Applications
Wireless power transmission has been researched in the scientific and engineering community throughout the years for delivery of power to remote sites . In recent years, the near-field applications such as inductive and capacitive charging have provided key application need for the research and development within the WPT community. Far-field applications however have been discussed and demonstrated since 1950s with Bill Brown highlighting the modern era power beaming techniques and with record power levels delivered with associated high efficiencies. Far-field WPT demonstration since the 1950s have shown limited progress towards increased capability of such systems mainly due to the required power and size of the transmitter and rectenna receiver subsystems. This paper focuses on the development of a new class of transmitters for far-field WPT demonstrated at millimeter wave frequency range together with rectenna receiver concepts for high efficiency power transfer. The 92 GHz transmitter is capable of > 7kW of radiated power which can be focused on a rectenna receiver at distances of 300m to a kilometer. The paper discusses the component technologies such as the transmitter power modules and its power source and overall mobility for various concepts of operation. The rectenna receiver technologies will also be discussed showcasing GaAs, GaN semiconductor technology circuits and new trends in the device technologies that will allow improved Overall performance. The paper will also review far-field WPT applications for unmanned aerial and ground vehicles and major improvements that can result from the millimeter wave WPT technology compared to other state of the art WPT technologies.
WoW Invited 2:
Burak Ozpineci (Oak Ridge National Laboratory) - Thursday 20th June: afternoon
Burak Ozpineci received the M.S. and Ph.D. degrees in electrical engineering from the University of Tennessee, Knoxville, TN, USA, in 1998 and 2002, respectively. He joined the Post-Masters Program with the Power Electronics and Electric Machinery Research Center, Oak Ridge National Laboratory (ORNL), Knoxville, TN, USA, in 2001 and became a Full-Time Research and Development Staff Member in 2002 and Group Leader of the Power and Energy Systems Group in 2008. He is currently leading the Power Electronics and Electric Machinery Group and managing the Electric Drive Technologies Program at ORNL. He also serves as a Joint Faculty Associate Professor with The Bredesen Center at The University of Tennessee, Knoxville.

Talk: Progress Towards Extreme Fast Wireless Static and Dynamic Charging
The wireless charging of plug-in electric vehicles (PEV) has developed significantly due to the inherent benefits such as safety, convenience, flexibility, and high efficiency. Wireless power transfer can displace today's plug-in chargers due to the convenience since there are no cables to trip over, no heavy duty plugs or connectors to handle, no concerns about inadvertent disconnection, and no fear of forgetting to plug-in. With the recent demands for faster charging, the interest in higher power wireless charging is growing. Oak Ridge National Laboratory (ORNL) recently demonstrated a 120kW static wireless charging system using a single power conversion system and a single transmitter/receiver coil pair. Now the focus switches to more than 300kW wireless charging and dynamic wireless charging. This presentation will talk about ORNL's recent work on wireless charging and the future plans.
WPTC Invited 2:
Zoya Popovic (University of Colorado) - Thursday 20th June: afternoon
Zoya Popovic is a Distinguished Professor and the Lockheed Martin Endowed Chair of Electrical Engineering at the University of Colorado. She obtained her Dipl.Ing. degree at the University of Belgrade, Serbia, and her Ph.D. at Caltech. She has graduated over 60 PhD students. Here research interests are in various applications of high-frequency electronics and microwave engineering. She is a Fellow of the IEEE and the recipient of two IEEE MTT Microwave Prizes for best journal papers, the White House NSF Presidential Faculty Fellow award, the URSI Issac Koga Gold Medal, the ASEE/HP Terman Medal and was named IEEE MTT Distinguished Educator in 2013. She received the Humboldt Stiftung Research Award and was a visiting professor at the Technical University in Munich in 2001 and 2003. In 2014, she was a visiting professor at ISAE, Toulouse, France, and is a Chair of Excellence at Carlos III University in Madrid, Spain, in 2018/2019. She has a husband physicist and three daughters who can all solder.

Talk: WPT: from uW/cm2 harvesting to kW capacitive powering
This talk will overview wireless power transfer for power levels from uW to kW in four distinct modalities: (1) harvesting; (2) near-field capacitive powering; (3) beaming and (4) multi-mode shielded powering. The ultra-low power density application is in far-field harvesting at GHz frequencies for unattended wireless sensors, where efficiency and power management are challenging, as well as miniaturization and energy storage. Several examples will be shown, including harvesting sidelobes from a 4.3GHz altimeter radar antenna on a Boeing 737 aircraft for powering health-monitoring aircraft sensors. At the high power levels, near-field capacitive power transfer in the 6 MHz range is used for transferring kW of power with 85% efficiency for powering stationary vehicles and vehicles in motion while meeting safety standards in the vicinity of the vehicle through a near-field phased array approach. A beaming system study for powering lunar stations on the dark side of the moon in the S- to X-band range will also be discussed, and the experimental results for an over-moded cavity for shielded simultaneous watt-level powering of multiple devices will be presented.